Last Christmas, my wife and I went with her family on a trip to Mexico. We wanted to make sure we had internet connectivity the whole time so we decided to give TEP Wireless a try. TEP Wireless is an international hotspot rental company. You let them know what country you're going to, you pay a fee, and a device gets sent to you. When you land in your international destination, you hook up to the device, rather than using your expensive cellular roaming, and just like that, you should have internet.
Needless to say, I had a *very* rough experience the first time around. I won't recount the entire thing here, but the original post is here.
That experience happened almost a year ago exactly, and a few months ago, I was contacted by Jordan Frank of TEP Wireless. He told me how bad they felt for my original bad experience and asked me if I was willing to give the service another shot. At the time, I didn't have a need for the service, but when my wife and I ended up planning a trip to Australia, this seemed like the perfect time to give it another go.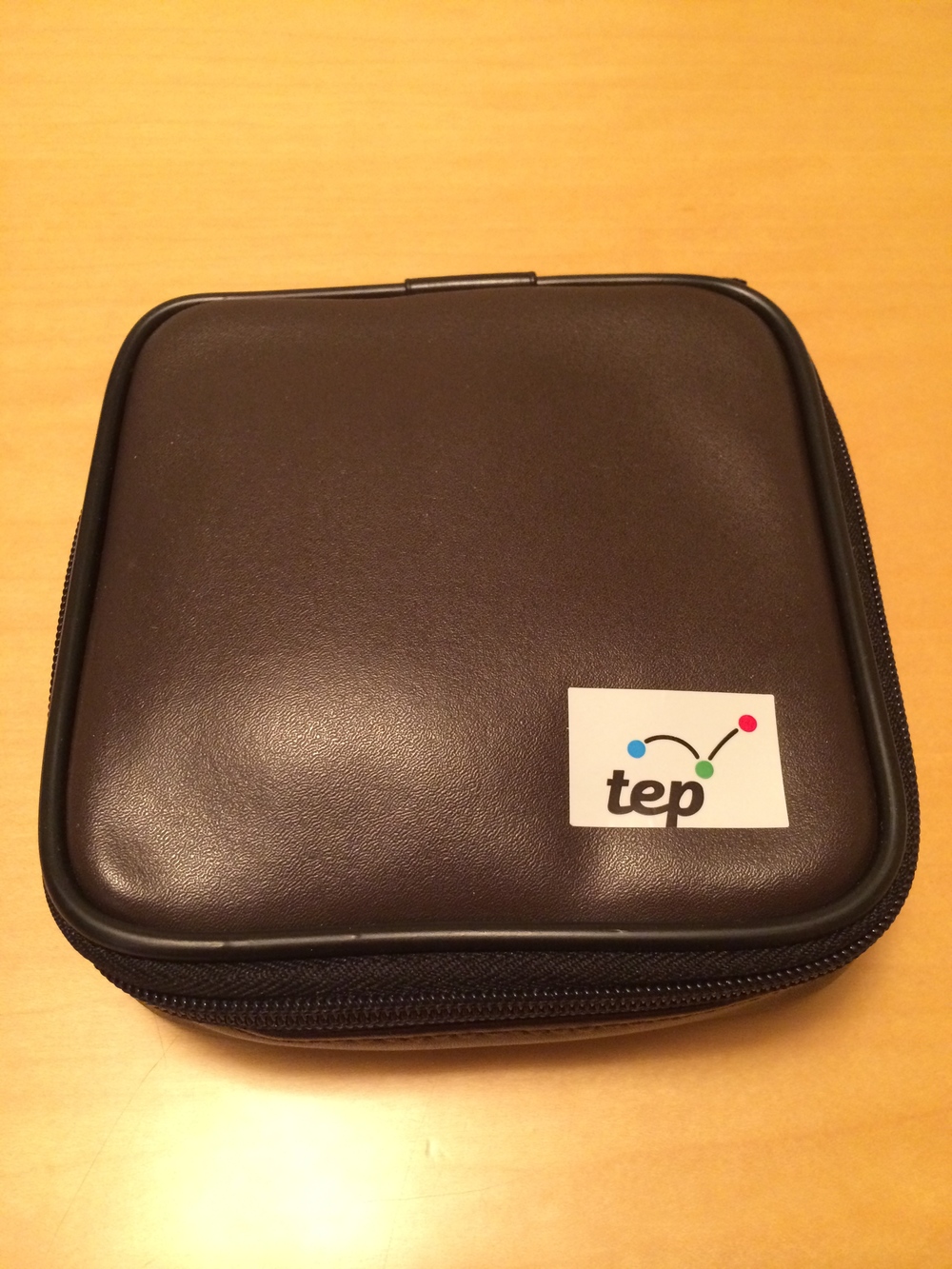 Just like before, the device arrived in a little TEP carrying case. It arrived on time a couple days before the journey. We charged it up for the journey, and it was ready to go.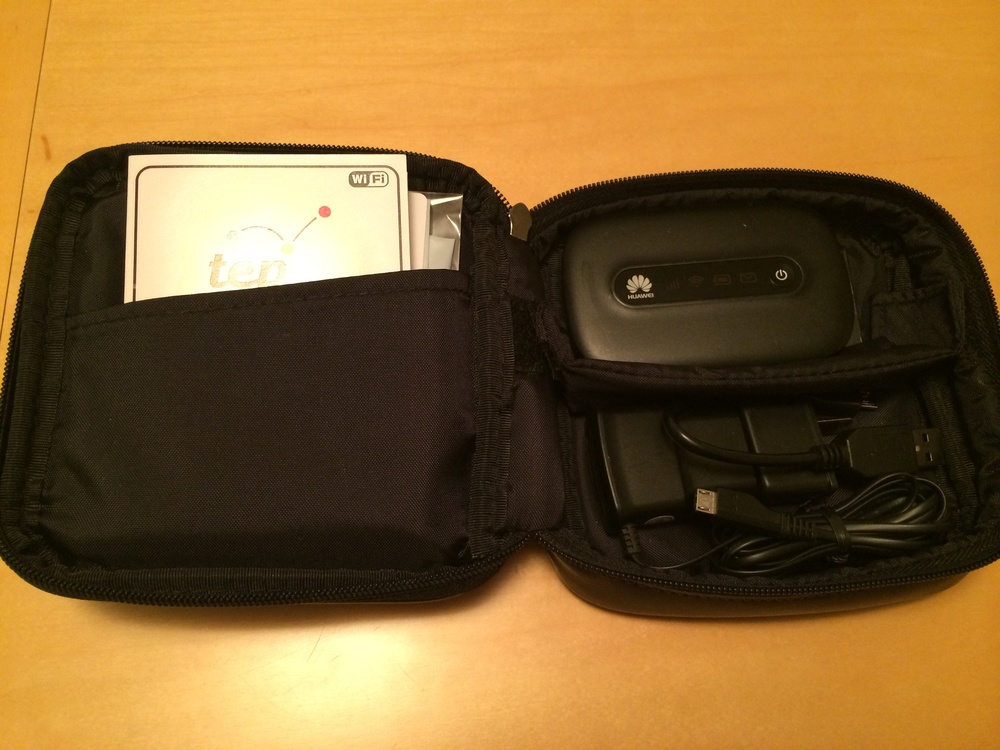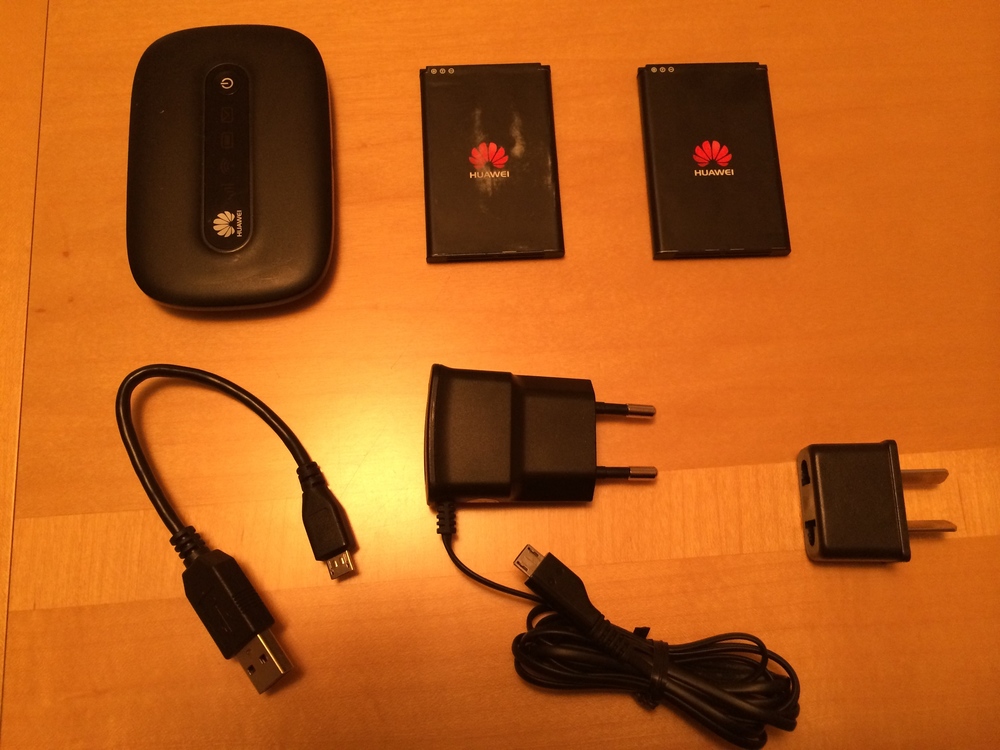 I appreciated the inclusion of an extra battery. I'm not sure if that's standard practice or if it was just part of the package I got, but it was nice to have. The hotspot I received this time was not the same model as the one I got when I went to Mexico. This one had a few extra LEDs.
Once we landed in Australia, we immediately wanted to check our e-mail and let our family know that we had landed safely. We fired up the device, and it worked like a charm! E-mails sent and received without issue and websites loaded. I did a speed test and got the following result: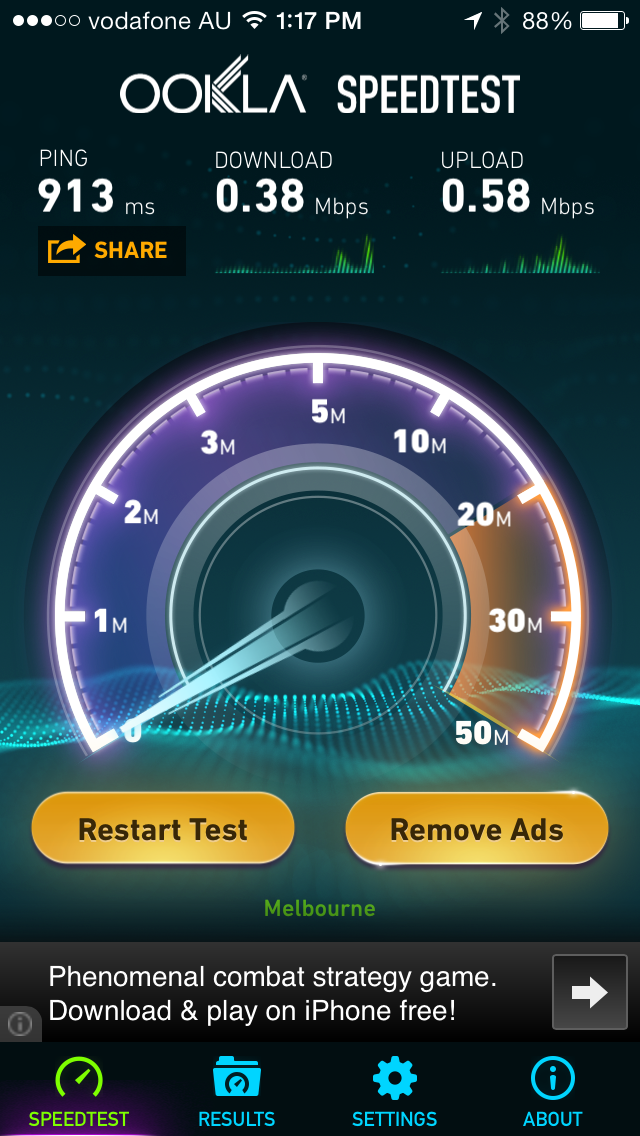 You're not going to set any speed records with this thing. In fact, I actually purchased an Optus SIM card for my phone to use during my business trip. It was only $50 for the week, and I got wicked fast LTE speeds. As unlocked phones become more and more prevalent, I expect that buying local SIM cards will become more of a standard practice. Or heck – if you have T-Mobile, you don't need TEP or a local SIM card anymore, now that they allow for international roaming. The annoying thing about the speed wasn't the upload / download speeds, but rather than nearly 1 second latency. I tested the device throughout the week. The results were pretty consistent. Here's another speed test from later in the week.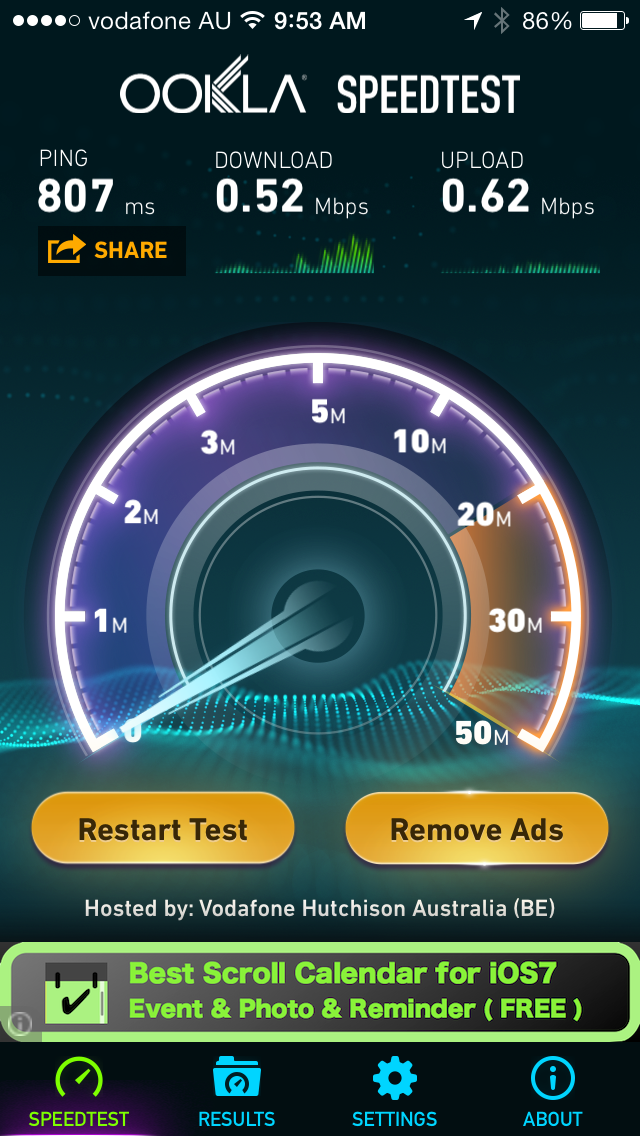 As you can see, the results were pretty much the same. On the one hand, who cares? The point of these hot spots isn't to get you the fastest internet in the world, but rather to keep you connected when you're mobile and on the go in another country. That said, the difference between low latency and high latency is being able to have a good quality skype call with back home versus not.
All in all, I have much less to say this time than I did last time. Everything worked as expected. Jordan from TEP Wireless has told me that the company is under new management, working to take better care of customers. I gave TEP another go, and while the speeds were not lightning, it was functional and did exactly what we needed it to do.